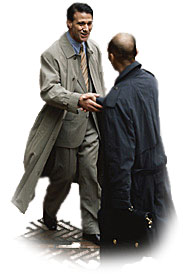 What is Editors on Call?

Welcome to Editors on Call.

Communication is the bedrock upon which civilization is built. Without it, any semblance of intellectual evolution crumbles like sandcastles before an onrushing wave.

For us to not only continue, but to thrive and prosper, we must first communicate effectively and efficiently with one another. Those who are the most satisfied with their lives, and their endeavors, are always those individuals who are the most effective communicators. They communicate not just their objective, but their enthusiasm toward meeting that objective.

From expressing the deepest emotions to those we love, to educating future generations, documenting innovation, to transcribing literature from a muse, or simply enjoying a captivating story, communication is an essential tool of developing culture. Communication is imperative to the survival of everyone.

Editors On Call is here to help everyone communicate more effectively, and to provide you with the highest quality communications services available, for the most reasonable and competitive prices. Our goal is to present the range of what services we have available to you, while at the same time, creating an efficient and professional environment online for the exchange of ideas and information.

If you talk to any business leader today, eventually the words "innovation" and "creativity" will be heard. For many, however, these words are simply catch phrases. Few truly know how to foster creativity and innovation in their workplace, much less in their work, and fewer still practice them.

A recent survey by the American Management Association asked 500 CEOs the question "What must one do to survive in the 21st century?"

Have you guessed their answer? "Practice creativity and innovation" was the top answer from the majority of them, with only 6 percent feeling that their organizations were doing a "great job" of it. This gap in creativity at work and in our lives may not seem important at face value, but it affects the quality of all that we do and how we live. It leaves employees feeling disenfranchised and frustrated, employers wondering how their competitive edge became dull and can send a Fortune 500 company spiraling into Chapter 11.

At Editors on Call we believe in accentuating each one of our natural talents. Together, we form a team that can confidently and professionally produce powerful, gripping copy for your organization, in various forms and media, in a timely fashion. As professional writers, reporters, and professionals with advanced levels in academia, our experience allows the completion of any project from concept to finality, at a pace to meet deadlines, and the ability to package your request with tender loving care suitable for the world, or for the World Wide Web. We can make life easier by:


Working on everyday or technical:
Notices & newsletters
Booklets, brochures & books
Memos, manuscripts & manuals
Pamphlets, papers & Proposals
Dissertations & documents
Advertising & assignments
Websites & sound bytes
With a unique blending of:
A sharp eye for catching errors before they see the light of day
A tuneful ear for grammar that trips off the tongue
An admiration for logical reasoning
A pride in work that is delivered efficiently, expeditiously and professionally
An uncommon background in academia, psychology, sociology, writing, editing, reporting, research, even horticulture and martial arts

Also here, you'll find not only editors ready to resolve your editing/proofreading needs, but also links to writers' resources that span the globe and the scope of the World Wide Web, and, of course, information on how we can aid in the professional operations of your business needs, regardless of where you may reside in the English-speaking world.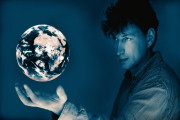 For further information on the range of services we offer, please continue to the Services section.