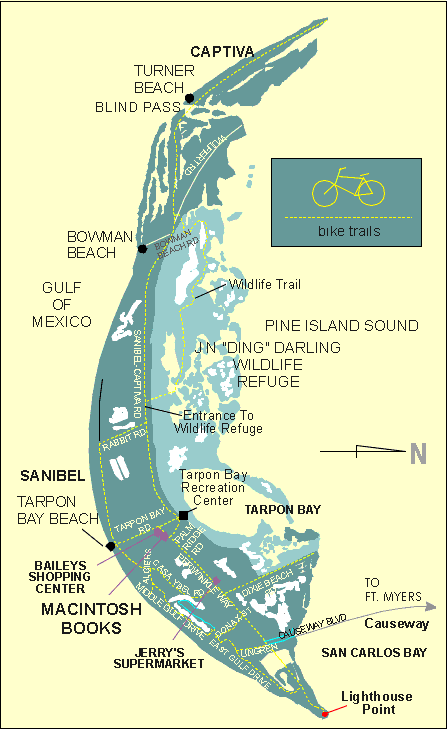 Bike Riding On The Islands
For one of the best island tours, hop an a bicycle. Our well- maintained bike paths cover 25 miles of shopping districts and back roads, and they meander through friendly neighbor- hoods, beneath shady canopies, across wooden bridges and along quiet water- ways.

Paradise Pathways
By bike is the most intimate way to get to know Sanibel Island. (Captiva's narrow, twisty roads make biking risky.) Twenty-five miles of paved bike paths take you almost anywhere you want to go. They lead to shops, restaurants, points of interest, wildlife centers and beaches.

Many island resorts, hotels and motels have bicycles for guest use, plus there are public bike rental facilities on both islands.