Members Appreciation Cocktail Party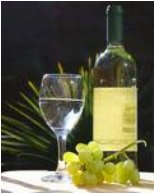 Useppa Island Club and Management
would love to have all Members
join us for the annual
Member's Appreciation Cocktail Party.
Friday, November 13th
Collier Inn Courtyard
4:30-6:30pm
Drinks and appetizers
Live music

Thanksgiving Festivities
*Thanksgiving Buffet*
Thursday, November 26, 2009
Collier Inn
11:30am – 5:00pm
Call 239-283-4443 for reservations
*Thanksgiving Happy Hour*
& Documentary Premier
Friday, November 27, 2009
Tarpon Bar
Drink Specials 5:00pm – 7:00pm
Documentary Viewing 5:00pm – 5:30pm
*Chopper Rides*
Take a ride in the sky around the Barrier Islands.
Saturday, November 28, 2009
1:00pm – 3:00pm
Call 239-283-1061 to book your helicopter ride!

Run, Jump and Leap into the New Year
Fitness Training now available on Useppa!
Pilates, Yoga, Beach Boot Camp and more.
Call 239-283-1061 to sign up.
$15 per class or $125 for 10 classes